Install Clients
Work Examiner Client must be installed on any PC you want to monitor.
You can install clients remotely – from WE Console – or locally – from WE_Client.exe distribution package that must be run on all user computers.
Installation from WE_Client.exe will require to fill in WE Server computer's name (or IP address), other steps are formal.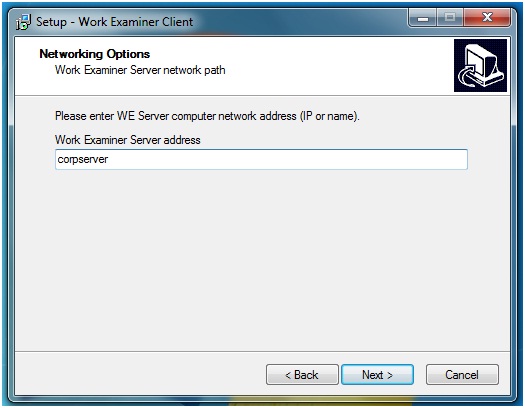 If you install WE Client over the old version, the setup program will ask for update confirmation.

If old version is installed in a folder different from c:\Program Files\WE_Client\ - setup will ask for WE Client's folder path.