Emails
The Emails report shows sent and received e-mail correspondence by selected user(s). The report consists of a text box accompanied by a table.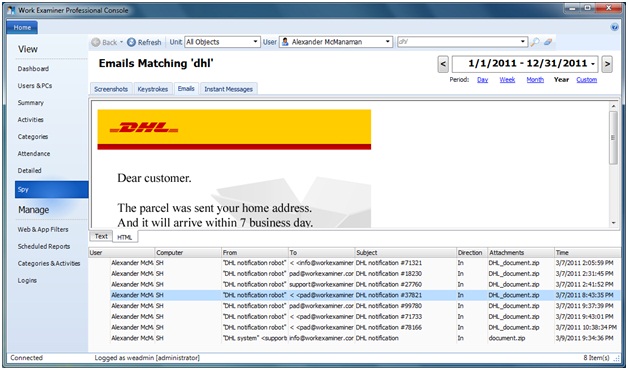 Report allows to show e-mails in Text and HTML formats.
With the Search box you can find e-mails by subject, message text and headers. See more details about the Search feature in the Report Controls section.
E-mails report is only available when Spy features are enabled (checked during the WE installation or by editing so.ini from a "C:\ProgramData\WE\Server\" in win7\vista and "C:\Documents and Settings\All Users\Application Data\WE\Server\" in winXP).
See more info about e-mails recording parameters (limit captured applications list, enable\disable recording) in the Client Options section.