Internet Usage Tracking
Whether Internet usage tracking is needed by your company? Certainly YES! Even if you completely trust the employees, it will be useful for them to know, how they spend working hours in the Internet!
Many of our clients also did not suspect, that, for example, 10 % of time of the company is spend on reading news in the Internet, chats and blogs.We have specially developed software product for the resolution of this problem for internet usage tracking- Work Examiner.
Work Examiner is a powerful and at the same time simple in use Internet usage tracking tool. It can be used not only for managers, but also for workers, dispatching to them every week their statistics of Internet use. If their time is not indifferent to them, than at your hands is an excellent means of increase of self-motivation of the personnel!
How to do it? Simple as 1-2-3!:
Step #1: Install Work Examiner. Work Examiner -client-server application. Remote installation of clients in 2 minutes will install the program on all computers.
Step #2: Be defined with what reports are interesting to you and your employees. For example, you would like to track internet usage on all departments on groups of web sites: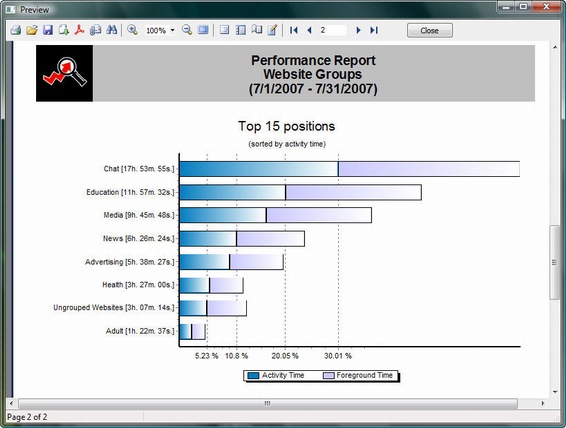 And to each employee in details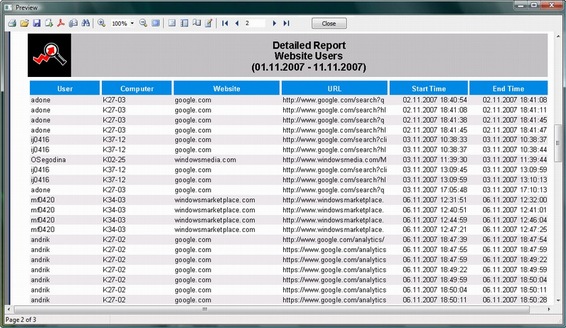 And reports about total internet usage on web sites will be interesting to subordinates: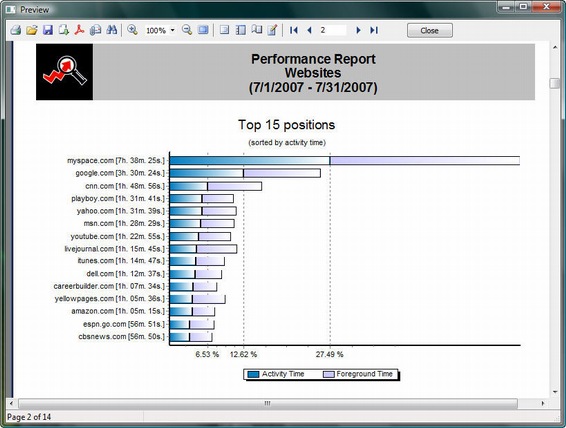 You can filter reports on set of criteria: dates, hours, days of week, users, groups of users, computers, groups of computers, web sites, groups of web sites. Moreover, by means of special algorithms Work Examiner itself will categorize web sites on such groups as: Adult, Advertising, Chat, Education, Health, Home, Media, News.
Step #3: Adjust Report Jobs according to your requirements. For example, the chosen reports will be sent to the email of the employee in the evening every Friday in PDF format.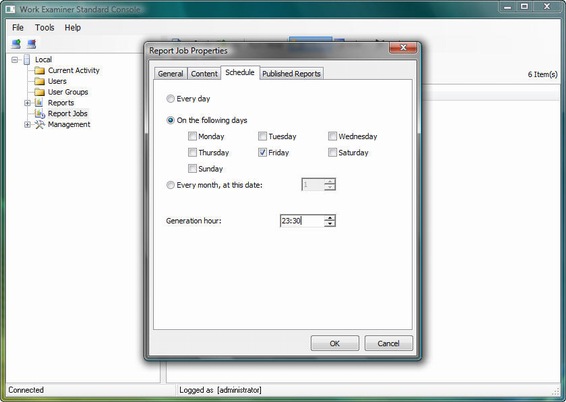 Thus, Work Examiner will work transparently for workers and they will not have a sensation that someone is watching over them. They see, how Internet usage tracking is carried out and choose, how much time to spend on various web activities.
See also