Internet Usage Statistics
Work Examiner will automatically generate Internet usage statistics on your company. It will not only show, what sites are visited by employees, but also will count quantity of time spent by the user on any of the web resource.
In the conditions of unlimited traffic on the one hand and the limited time resources of the company, on the other, the account of expenditure of working hours gets much bigger value than calculation of downloaded megabytes.
11 reports will present Internet usage statistics in various foreshortenings:
Websites
Website Groups
Website Users
Website User Groups
Website Hours
Website Weekdays
Website Days
Website Computers
Website Computer Groups
Detailed Website Usage By Users
Detailed Website Usage By Computers
Besides, each report can be adjusted by various criteria: time period, hours, days of week, Users, Computers, Websites.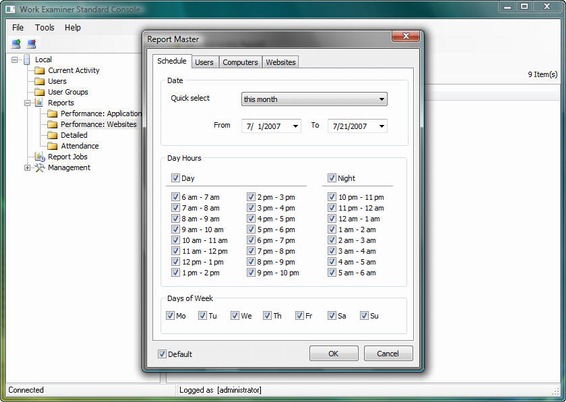 As a result, creating reports of high level, Work Examiner allows to answer various questions of management:
What percent of working hours of the company is spent for surfing in Web?
What web sites do your employees devote most time to?
What department spends on Networks most of the time?
Which one of your employees spends most time in the Internet?
How many hours a week has the employee spent in the Web?
Who of your employees spends most time using chats and playing online games?
The report can be exported in 10 various formats, including MS Excel, MS Word, HTML, PDF and others.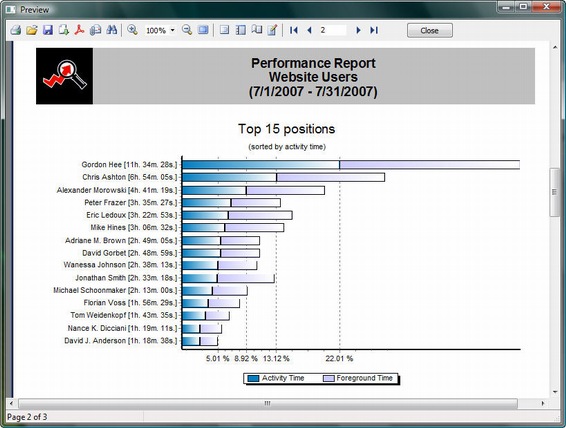 For constant creation of reports on Internet usage statistics it is very convenient to use function Report Jobs. For example, if you need to send, every Friday, to the manager week reports on Internet usage on all departments in format PDF, it is necessary to create corresponding Job and adjust it correctly. The rest will be done by the system.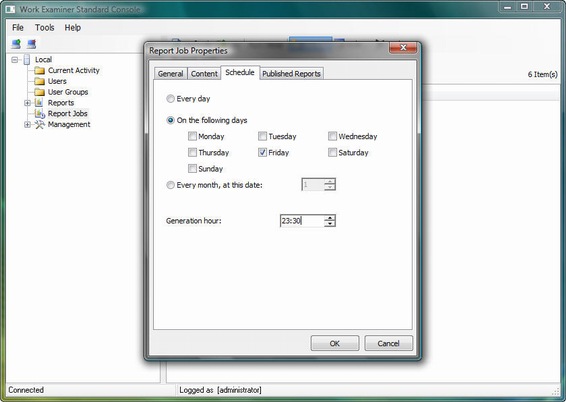 Thus, Work Examiner combines convenience and power at creation of Internet usage reports.
See also