All posts
w
How to Use Your Employee Computer Monitoring Software Properly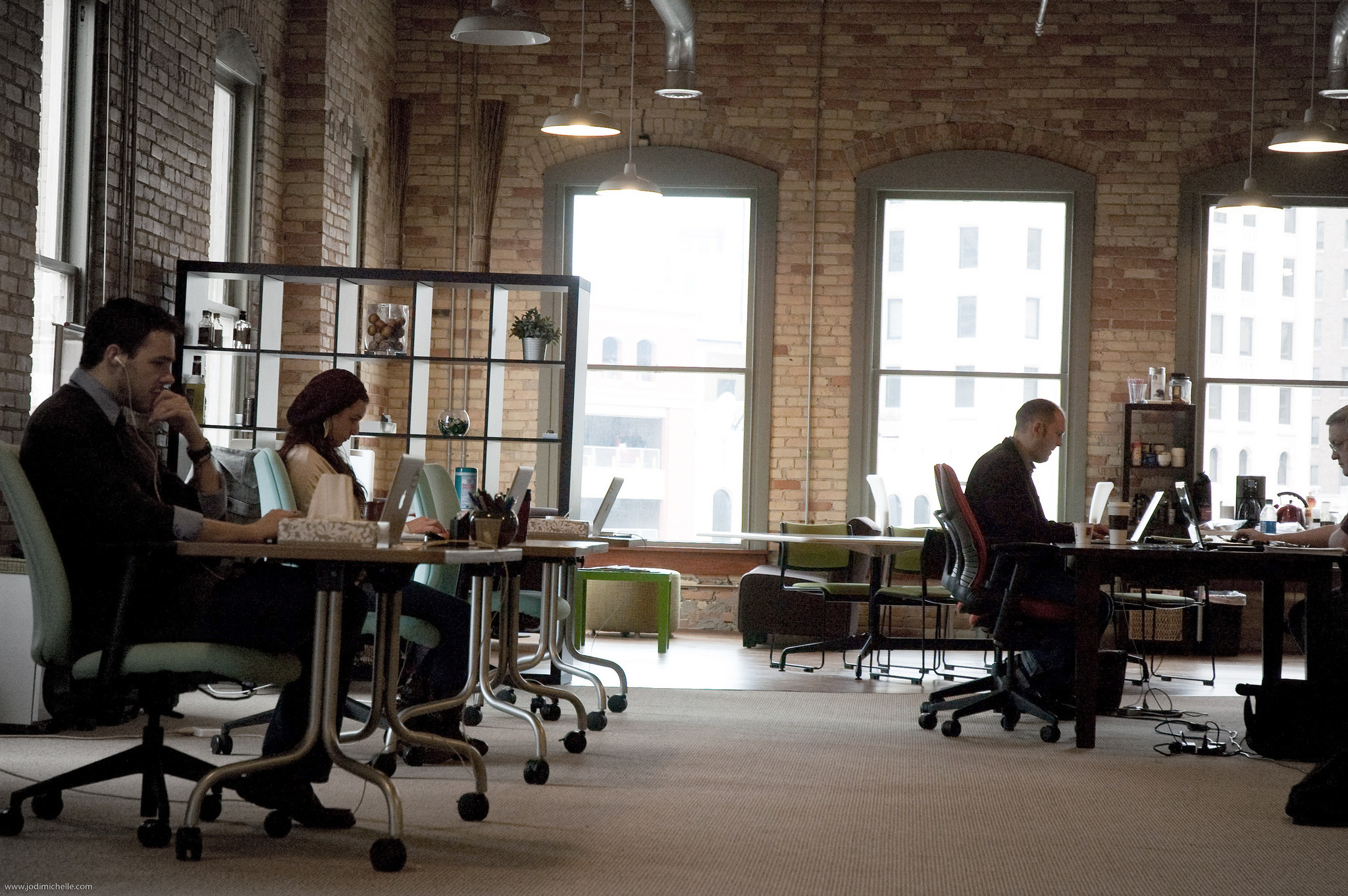 © Jodimichelle | Flickr
Possible Negative Effects of Using Software for Monitoring Employees
While big companies like Walmart and Time Warner make no bones of collecting data on their staff's diseases and pregnancies, the debate about the use of employee monitoring software seems to go on. Some researchers put forward new arguments against workplace monitoring, including pointing out its inefficiency, when employees come up with ways to deceive software designed to monitor their computer activity. Indeed, there are both pros and cons of workplace surveillance and the most frequent reasons against it include:
negative impact on the relationship between an employer and an employee;
damage to the corporate culture based on trust and commitment;
loss of employee's motivation;
increased stress at the workplace;
legislative issues associated with privacy.
All these concerns about employee monitoring software are really genuine, but are they insuperable? Here are some tips, which help you monitor your staff computers and Internet activity with the best practical outcome and the minimum negative implications.
Tips on How to Use Employee Screen Monitoring Software without Overdoing It
Understanding that the deployment of employee monitoring software can heighten tensions at the workplace, try and follow the recommendations that will help in reducing the possible negative effects:
Consider the implementation of employee monitoring software only as a positive activity, which is required in order to better arrange and manage your company's workflow, as well as to determine means for achieving higher performance. Don't take it as a chance to punish somebody and by no means as a possibility to intrude into the privacy of your employees.
Make the monitoring as transparent as possible so that your employees are sure to understand that the employee monitoring software is aimed to track the workflow rather than them personally. For this purpose, you can share aggregated reports provided by the software with your staff – this will clearly show useful statistics collected, but this stats won't refer to named individuals.
Avoid covert monitoring – this can be both illegal and unethical. Though in many jurisdictions you are allowed to use software to monitor employee computer activity without their awareness and consent, it is more ethical to inform your staff about the surveillance. Besides, you cannot regard as certain that nobody will ever find out about the monitoring. Revealing of this fact will lead to sharp deterioration in the morale of your company and can even result in a brain drain. On the other hand, by informing your employees that you are going to monitor their computer and activities, you can achieve more understanding and higher motivation to work harder – isn't this your main goal in the long run?
Take into account your employees' wishes and suggestions as to methods of monitoring and their implementation. There is quite a choice of employee monitor software and different programs have different features – from capturing keystrokes and screenshots to monitoring activities in various applications. It makes sense to discuss the features and functions of the employee monitoring software you are going to deploy and then to get the feedback from your employees. If you consider their opinion, you will be able to make the implementation more effective and painless.
Focus on tracking results rather than activities. Is there any use in giving your employee a tongue-lashing just because you got a screenshot, proving him reading news for 15 minutes, provided that the employee has fully performed the tasks assigned to him? Maybe, it's better to allow your staff to relax a little, when their job is done. It is quite a different story when an employee fails to perform his tasks in a timely manner – in this case it is well worth to focus on his screenshots and computer activities in order to understand what distracts him from doing his job.
Review your monitoring methods regularly, since over time they can lose their effectiveness. For example, at first you can focus on viewing screenshots just to get general insight into what your employees usually do on their computers at the workplace. But when you have already seen enough to make sure that for the most part they spend time in work programs and applications, it makes sense to shift your focus from what they do to how effectively they work. And at this point you can get more information from reports rather than from screenshots.
Always toe the lines of correctness when expressing your remarks about results of computer activity monitoring. Your staff members will appreciate you speaking in a polite and constructive manner rather than shouting and snapping at them – even if you have reasons to be cross. The employment of software to monitor employees is a sensitive issue, so don't escalate it by being too emotional.
When assigning tasks or giving work instructions, draw your personnel's attention to those software features you can use with the aim to monitor their performance and compliance. Let them be aware of the consequences of their actions – this will encourage their responsible attitude to the tasks and instructions specified. For example, you can inform an employee that you are going to look at a screenshot of his chat with an angry customer to make sure the employee handles the issue is in a polite manner. It is always better to use the possibilities of computer activity monitoring for preventing problems than for punishing perpetrators of the problems.
Don't forget that you decide to monitor your personnel's activity with a certain aim and that the surveillance is not an end in itself. If you or your HR manager spend days doing nothing but looking at screens, e-mails, chats and browsing history on your staff computers, then maybe you get the very idea of employee monitoring software wrong.
As a follow-up to the above-mentioned point, make sure that your surveillance activity is both regular and selective. When your employees know that their computers are monitored on a regular basis, this will keep the staff members on their toes. However, you will be awash with information unless using some kind of selective approach.
Explain your purpose of using employee monitoring software, making it clear to any staff member. Increasing productivity, reducing costs, improving working conditions through more equitable distribution of tasks and more reasonable remuneration – in fact, this type of software helps to achieve multiple goals, useful for both company owner and employees.
Note that staff's self-discipline is the best control option, so encourage it and push responsibility down to your team. Don't think that only by watching computer screens or by tracking activity you can achieve more than by other good old motivation tools. The idea is to use both options in order to get the best possible results.
Don't be too exacting and give your team a break. It's not the end of the world if your employee spends an extra minute on the Internet sharing his child's photos, or types reports more slowly than usual. You are a human too, aren't you? Draw conclusions and implement measures only if such actions are systematic.
Speak about both negative and positive results of employee computer activity monitoring. It's not the best motivation for your staff to hear only about their failures. Praise and encourage those employees who have proven their effectiveness and commitment to your company's working instructions. Let your team understand that you monitor their computer and Internet activity not only for punishing them, but also for rewarding them.
However, if your employee strongly disagrees with the perspective of his/her computer being monitored, explaining the unwillingness just by vague arguments of restrictions of freedom, it is a good reason to take a closer look at this employee – perhaps, the cat shuts its eyes when it steals the cream. And Work Examiner software is just perfect for catching such a cat, while saving your money and protecting your data!
Share a post