All posts
Full Guide into Employee Productivity Trackers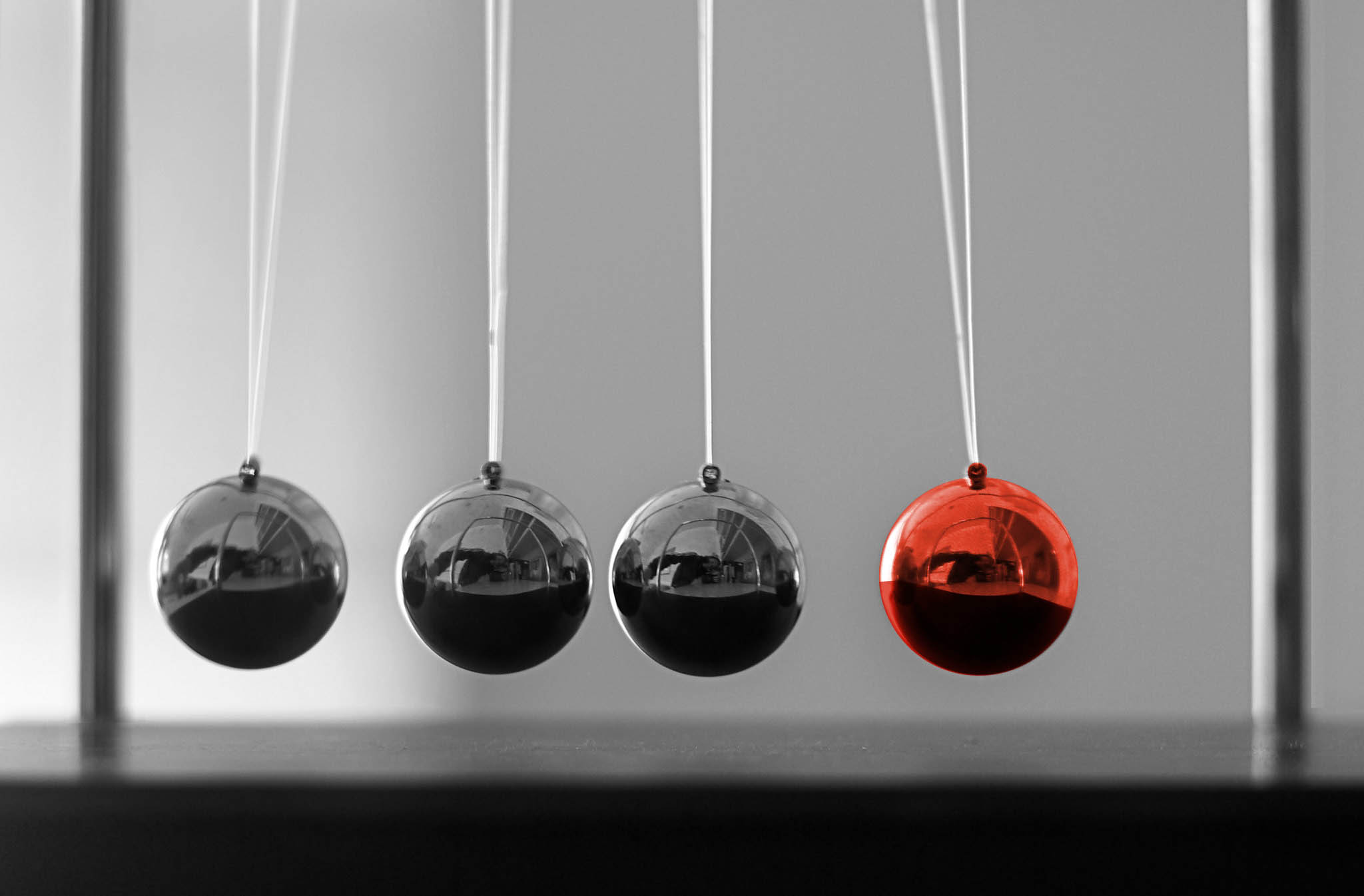 Powered by the ongoing pandemic, a demand for employee productivity trackers isn't going anywhere. After the interest in these digital solutions skyrocketed in the spring of 2020, we have a steady 58% increase compared with the pre-pandemic level. If you still have no clue what an employee productivity tracker is and how it can benefit your business, we are glad to provide you with detailed information.
What Is An Employee Productivity Tracker?
It is software, either installed on work devices or connected to them through cloud-based services, that is designed to monitor a set of metrics associated with workforce performance. It captures certain actions and processes performed by a user on the device monitored and stores these data to deliver productivity reports to supervisors.
Boost Productivity
of Your Employees!
Many of these tools show computer activities in real-time, while also transforming collected data into helpful analytics. It can be accessed by authorized users to evaluate the performance metrics and find ways of improving the work landscape. The most elaborated solutions offer advanced features to take action against productivity drops and other work-related issues.
What Data Does Productivity Software Record?
Usually, employee monitoring tools collect the following data:
Computer names and their status (connected/disconnected)
User names and their status
Login/logout info
Total/active/idle time
Apps used
Websites visited
Files accessed
Emails received and sent
Pictures of the screens
Keystrokes, etc.
The full list varies across solutions, but even the simplest tools can deliver a bunch of useful information for reaching peak performance, generating greater income, and beating competitors.
How Do Businesses Benefit from a Productivity Tracker?
Some employers and employees take workplace surveillance as a kind of spying, but it's not true. Electronic monitoring is proved effective for improving workforce performance, yet not only because employees are likely to work better when aware of supervision and accountability. By incorporating this tool wisely, you can achieve multiple goals, and we'd like to highlight just a few of them.By incorporating this tool wisely, you can achieve multiple goals, and we'd like to highlight just a few of them.
Detecting Productivity Killers
Are you aware of the biggest distractions preventing your staff from performing their tasks? Most studies list social media, mobile phones, messaging, emails, smoke/coffee breaks, meetings, chitchatting with colleagues, and web surfing as the most common productivity killers. Take, for example, a survey conducted by CareerBuilder: technology-powered time stealers occupy four out of the top five positions in their "rating". And what are your favorites? It is likely you won't be able to name your main enemies until you do corresponding research.
An employee productivity tracker provides you with unbiased data on your staff's activities to identify distractions, keep track of attendance, and explore other factors that can affect performance in the workplace. Having a full view of productivity issues within your organization, you will be able to make informed decisions and timely address the challenges.
One of Work Examiner's products, Controlio, provides a clear illustration of ways to spot distractions in the workplace. When going to its Online Sessions tab, you can view all users and activities they perform on work computers in real-time.

If one of your staffers watches YouTube videos or manages personal finances instead of grinding away at their duties, you will know it immediately.

Removing Distractions
Surely, you have every right to call a lazy worker on the carpet, but it's not always the best way to go. To start with, not all distractions are really bad. Researchers from the National University of Singapore have found that cyberloafing at work can even boost productivity. A 10-minute break spent surfing the Web makes workers more effective, reduces mental exhaustion, and levels up engagement.
Besides, your employees are more likely to show higher levels of job satisfaction if you help them overcome their addictions instead of simply imposing penalties or hauling them over the coals. With a feature-rich productivity tracker, you can block distractive websites and apps, thus giving your staff more chances to stay focused on work.
Controlio is among those employee monitoring tools that provide such an opportunity. It has Behavior Rules settings where you can specify websites and apps prohibited for use within working hours.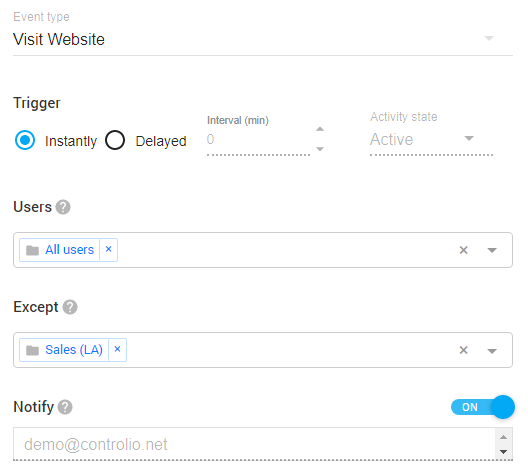 As some of your staffers may need to access social networking sites or instant messengers for work-related purposes, Controlio allows adjusting bans to your organizational structure. You just need to select individuals or teams entitled to visit prohibited platforms and add these users to the Except box.
The best part is that you are not forced to manually add each URL to the black list. Controlio comes with a huge database of websites, so you can just choose what you need from 20+ categories.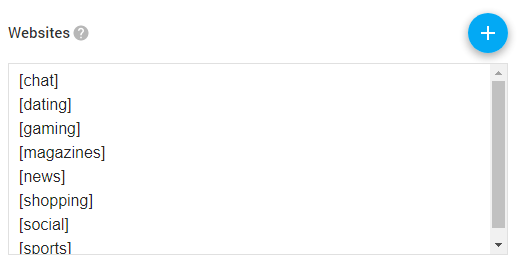 Adopting Remote Work
As the corona crisis has triggered the workforce migration to working from home, many business leaders are trying to adjust their workflows to the less visible working environment. And they have a point since the remote work market is expected only to grow. Based on Upwork's survey of over 1,000 hiring managers, 36.2 million Americans will be telecommuting by 2025, which is almost twice the pre-pandemic number.
While most employees are really glad to get more flexible job opportunities, employers are concerned about the limited means of control over their remote staff. In fact, their anxiety spreads beyond the performance issue, as WFH staff is more vulnerable to cyber threats too. Thus, an employee productivity tracker installed on a home-based laptop can kill two birds with one stone.
Namely, the features of Controlio are not limited to monitoring websites and apps only. The software also tracks files, emails, printouts, and removable storage devices.


If any suspicions arise about remote team members misusing their computers or accessing sensitive information, you will get evidence in favor of the allegation or against it. Note that almost every report on users comes with screen recordings attached for better transparency.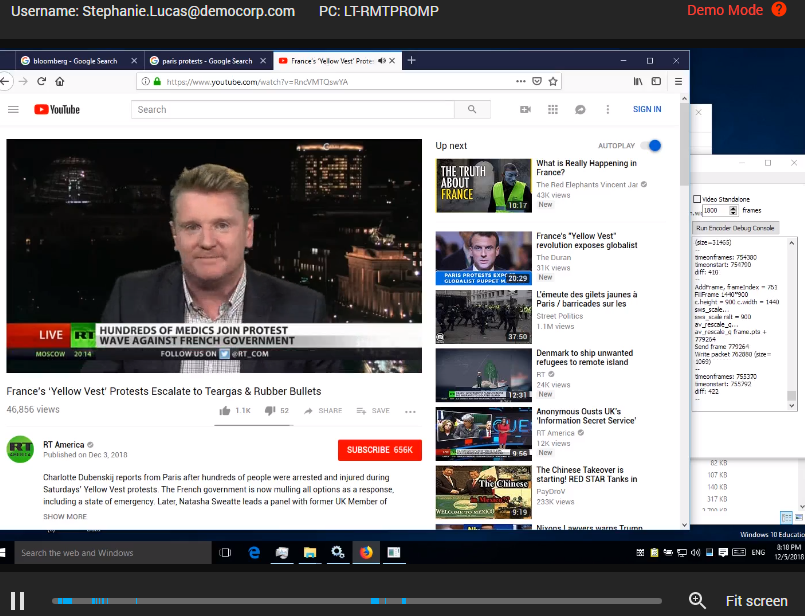 Moreover, just like with websites and apps, you can take a proactive approach to security issues and, for example, prohibit downloading any data to a memory stick on remote computers.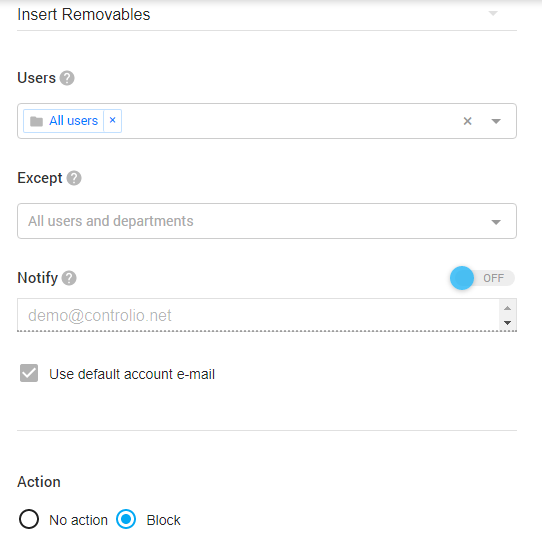 Obtaining Structured Information for Decision-Making
Speaking of reports, we should mention that a good employee productivity tracker delivers not only raw data but also meaningful pieces of information derived from these data and presented in a user-friendly form. Surely, the amount of information, its accuracy, and the quality of visualization vary depending on the design of each tool and the effort invested by its developers. However, even the simplest productivity reports give access to valuable analytics and allow evaluating workforce performance based on a range of metrics. Thanks to data collected by productivity tracking software, a business leader can learn:
when employees actually start and end working;
how much time they spend performing work-related tasks;
at what times they are the most productive;
how efficient each of them is;
what apps they use most often;
what websites they visit during working hours;
how many breaks they have;
how many emails they process, etc.
Having this information at your fingertips, you can identify areas for improvement and make sound organizational decisions to reduce costs, improve labor discipline, and elevate your workforce's efficiency.
Here are a few examples of reports generated by Controlio. You can choose a user and specify a timeframe to see how efficiently this person has worked, say, during a month. The report will show the employee's productivity score, including comparison with the previous period; total/active/idle times on the device and the ratio of time spent interacting with the computer mouse and keyboard; changes in productivity throughout the month, as well as averaged performance by week and day.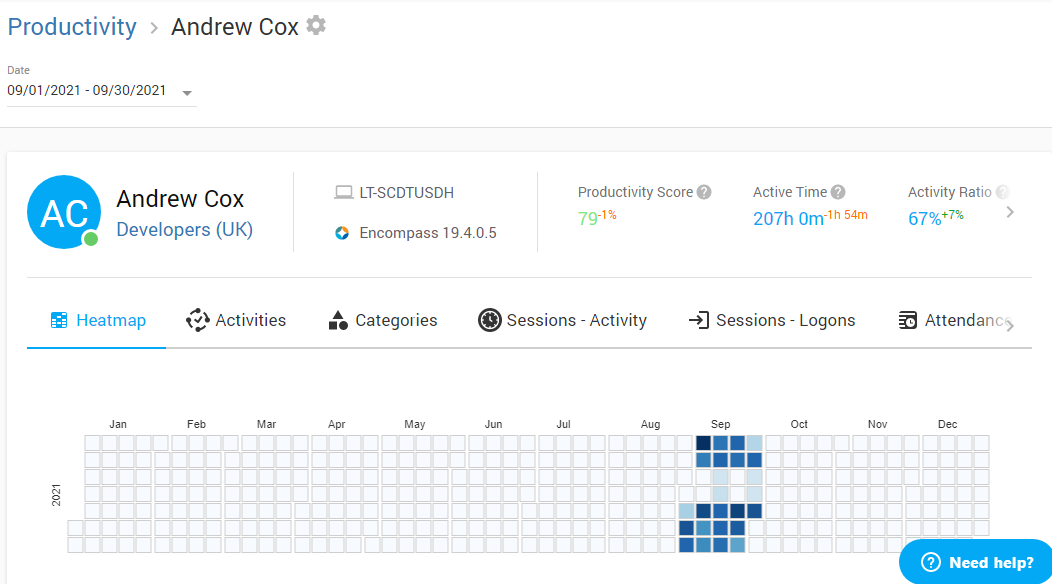 Further, you can view this person's activities sorted from the most to the least frequently used and the level of their productivity.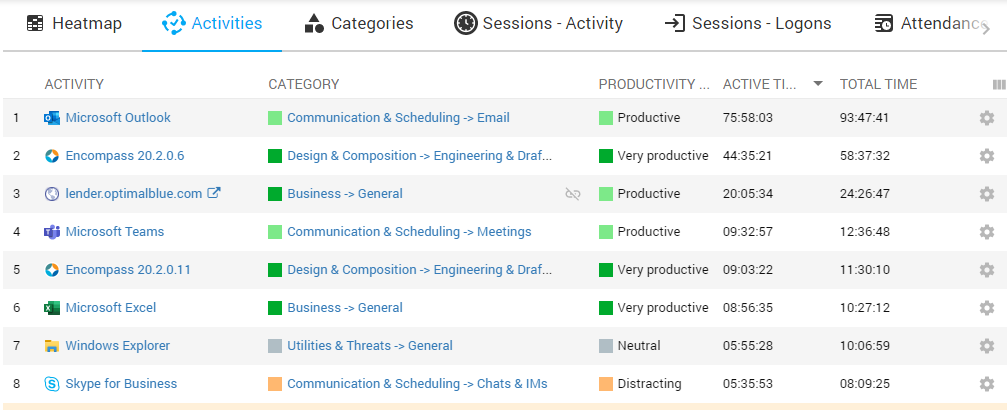 Boosting Employee Engagement
It may seem that a productivity tracker is beneficial for an employer but not that good for an employee. However, this tool works for both parties. Researchers say that up to 92% of employees don't mind being tracked if these data help enhance their productivity or promise other perks.
The point is that your staff members can be truly unaware of the amount of time lost due to non-work activities as well as of activity types that hinder their performance. By highlighting these pitfalls, you will guide your staffers in the right direction and, thus, support their professional growth. The more so that accurate and unbiased data received through an employee productivity tracker could serve as evaluation metrics based on which you would award your staff with promotions and salary bonuses.
Say, you have found that your NY-based branch added 5% to their productivity score compared with the previous month.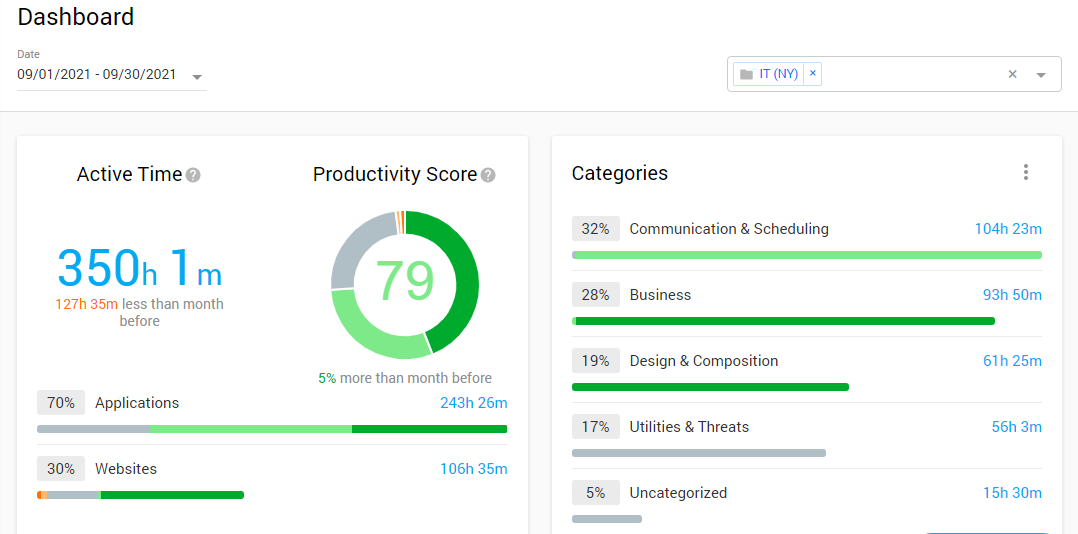 It's a nice chance to encourage this team with some incentives and provide other units with a role model to follow. By combining clear benchmarks with a fair recognition system, you will get your staff more engaged than just with the "boss is watching" formula.
Implementing Corporate Policies
Although this point is not associated with workforce performance directly, it is no less important for modern businesses, which rely on technology heavily. Unfortunately, the spread of the Internet has brought not only funny pictures of pets but also cyberbullying, online abuse, offensive content, and other unethical or even unlawful activities. Like it or not, but your employees can be involved in some kind of inappropriate behavior, including actions harmful for their colleagues. A poll conducted by Weber Shandwick reveals that 57% of Americans believe the Internet and social media are the greatest sources of incivility.
Disruptive behaviors in the workplace result in decaying customer service, eroded employee morale, a higher turnover rate, and, finally, decreased productivity. The same survey shows that 78% of the participants are more efficient, engaged, and loyal when working in a friendly environment. The statistics are convincing enough for you to create and implement a policy governing workplace behavior and complement it with acceptable Internet usage rules.
Again, an employee productivity tracker like Controlio will be useful for enforcing corresponding policies. For one thing, you can block whole categories of websites that pose the most common threats.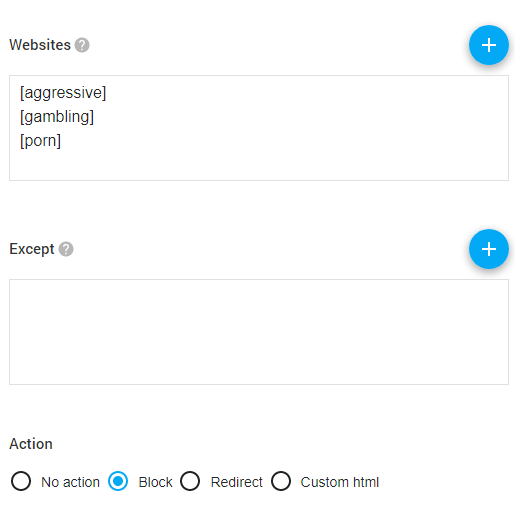 The feature of keystrokes monitoring adds opportunities for you to spot inappropriate behavior, Internet misuse, or even an insider attack. The more so that you can couple this function with alerts set on certain keystrokes (for example, offensive words) and warnings sent to users if they are about to violate the company's policy.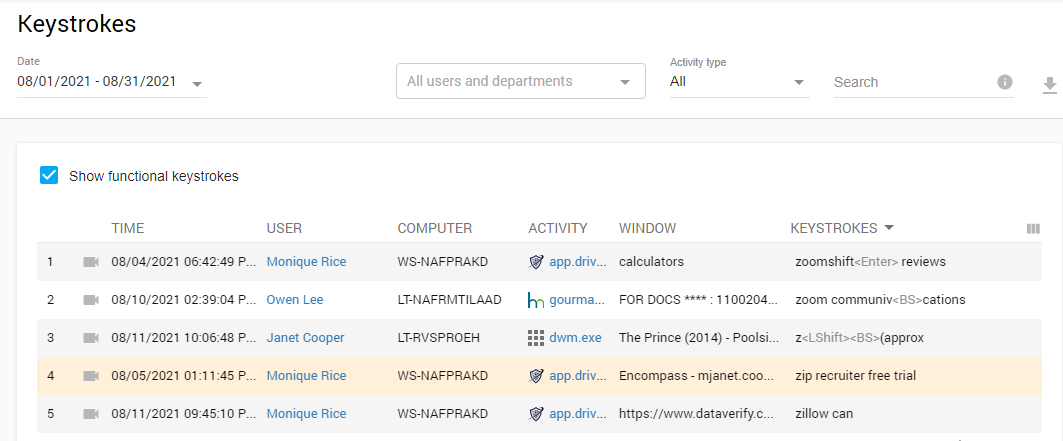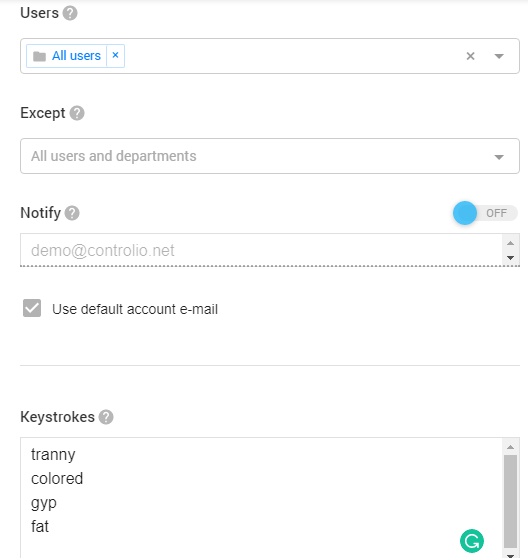 Conclusion
An employee productivity tracker has answers to many questions, and the above list of tasks can be expanded depending on your business' specifics. From removing micromanagement to revealing underperforming staffers for further training, the ways of using data provided by the smart tool are endless. So, define your goals and choose a cost-effective solution to hit the target.
Article Photo © Evonne | Flickr
Share a post